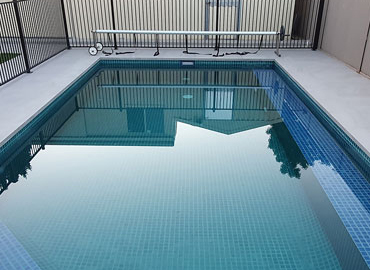 We are Your Trusted Swimming Pool Builder in Adelaide
Want to add a stunning swimming pool in your property? H F Home and Pool Construction Services Pty Ltd is the most trusted pool builder who will make your dream come true by constructing the pool of your choice. And due to our finesse and perfection in work, we are considered as the best swimming pool builder in Adelaide.
We build a variety of pools that will add beauty to your home and office. From the initial design to the construction, our experienced builders will give shape to your dream with great care and detail. And if your choice is to build a customised pool, look no further as we are the right company for the job.
With over 20 years of experience in the construction industry and specialisation in swimming pools, we make sure that our services satisfy you since we complete our projects on time using the latest tools and equipment.
Why Are We the Best Swimming Pool Builder near Adelaide?
To construct a luxury swimming pool, perfection in work is required along with the skills and necessary experience. And we at H F Home and Pool Construction Services Pty Ltd possess all of these for which we have become one of the most sought after companies in Adelaide when it comes to building luxury pools. So, if you are searching for a swimming pool builder near Adelaide that will meet your needs, we are the company in which you can place your trust.
As a licenced company equipped with a team of expert builders, we provide pool construction for commercial as well as residential areas. And in the construction service, you get
Highly experienced builders having years of experience in pool construction
Usage of latest tools for building your swimming pool
Perfect pool finishing with a flawless design
Timely completion of the construction
Planning To Add a Spectacular Pool to Your Property? Let's Discuss
If you are planning to add a beautiful pool to your property by the best swimming pool builder in Adelaide, H F Home and Pool Construction Services Pty Ltd is the company you should call. We provide residential and commercial pool construction service where our licenced contractors use the latest tools and technology to complete the job efficiently and on time. So, get in touch with us today to book or to know more about our services.