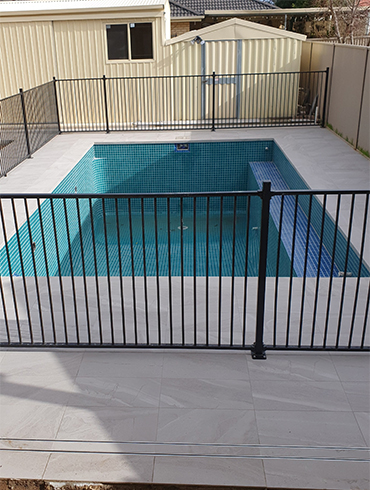 Around six months is a general guide, so if you want a pool for summer keep this in mind and make sure you start building early!
Contact us now about gettng your pool project started.
Building a pool involves a lot of preparation, and certain phases of your build will take longer than you might expect. Here's a run down of the main steps and how long they typically take:
Engineering 2 - 4 weeks
Our rngineers will do a soil bore log test on site and prepare the engineering report with all necessary calculations.
Council Approval 4 - 8 weeks
We will draw up your site plans, obtain the necessary insurances and levies and prepare other supporting documentation required for council building and planning approval, before submitting your application.
Excavation 1 day
Once your council has approve the project, we'll get started! First comes pegging out the pool site, laying down protective boards if required, and installing excavation, followed by removal of excavated soil and cleaning up the site.
Steel Fixing 3 - 4 days
During this stage we install any formwork required, as well as reinforced steel as per the engineering plans, which we then have inspected and signed off by the engineering site inspection.
First Fix Plumb Up to 2 days
This stage is when the initial plumbing is installed - pipework for the pool main drain , skimmer box, any jets, etc. Conduits and housing for the pool lights are also installed at this stage.
Concrete Pour 1 day to pour + 21 days to cure
The most exciting stage! Your pool will take from as the floor, walls, and steps are sprayed. The concerete shell is finished by hand, before the site is cleared and your concrete shell is left to cure for 21 days.
Second Fix Plumb Up to 2 days
Excavating trenches for pool pipework and laying these pipes comes next. These pipes provide water from pool, to equipment and return to pool. If solar heating is being used, this is when pipes leading from the pool to the roof are installed.
Coping 2 -3 days
We will deliver your coping (and paving, if applicable). Our landscapers will prepare the coping surface and lay the tiles, as well as installing your skimmer box cover.
Paving 10M2 per day for 1 person
Your paving will be laid, and must be left untouched for at least 48 hours afterwards to ensure they set perfectly.
Tiling 4 - 5 days, up to 2 weeks depending on size of pool.
Our tilers will prepare and wash all surfaces before expertly fixing your pool tiles.
Fencing Approx 2 days
We will install your shosen spigots and attach your glass fencing panels and gates. If your council requires an inspection of the pool area befor water fill, we will organise this.
Handover 1 day
After leaving your pool running for a few days, we'll have one last meeting to make sure everything is running smoothly and walk you through using and maintaining your new pool system. Then you're free to dive in!
Of course all of this varies depending on the build's complexity, but if you read through these steps you'll have a better understanding of the process of a pool build, which will help you plan ahead and make sure your pool is ready in time for those summer pool parties. Don't hesitate to contact us if you would like to discuss a potential building schould.